For fishing, tubing and other fun, the F60 is the perfect engine for your weekend fun. Like all Yamaha four strokes, it's clean, quiet and fuel efficient, and it's easy to operate and maintain, too.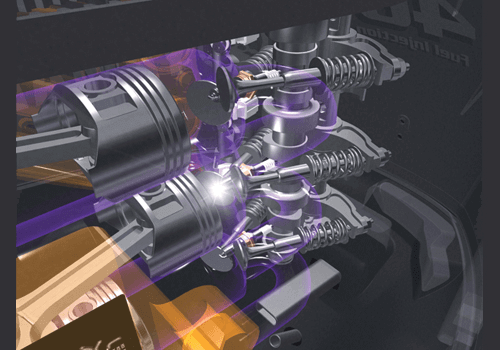 RESPONSIVE POWER

The overhead camshaft design efficiently exchanges intake and exhaust gases for responsive power and fuel efficiency.
PRECISE TROLLING CONTROL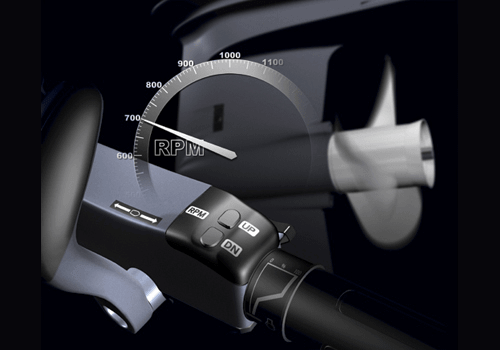 Adjust trolling speeds in 50-rpm increments simply by pushing a button on the optional Command Link tachometer or the VTS - switch on the optional multifunction tiller handle.
SINGLE THROTTLE VALVE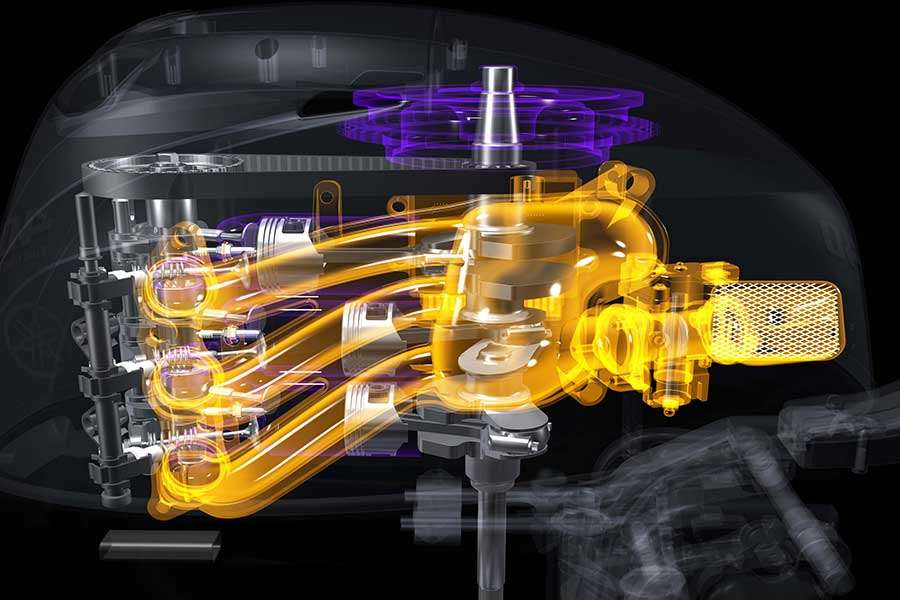 Air entering the engine block is routed through a single throttle valve, to ensure the precise amount of air necessary for optimum power and fuel efficiency. It then enters each cylinder through individual long intake tracks, which are "pulse tuned" to provide air at the precise volume and timing for maximum density and power.